Are You positive You're not positive?

TM
WHAT IS THE R.A.P ON AIDS CAMPAIGN?
The R.A.P on AIDS Campaign efforts is to make sure that people are able to confidently answer our slogan's question, Are You Positive You're Not POSITIVE?™
REACHING out to the disadvantaged and underserved communities on the effects of HIV/AIDS.
ASSISTING and educating the underserved communities on HIV/AIDS.
PROTECTING our youth through the power of education while impacting through our influential partners.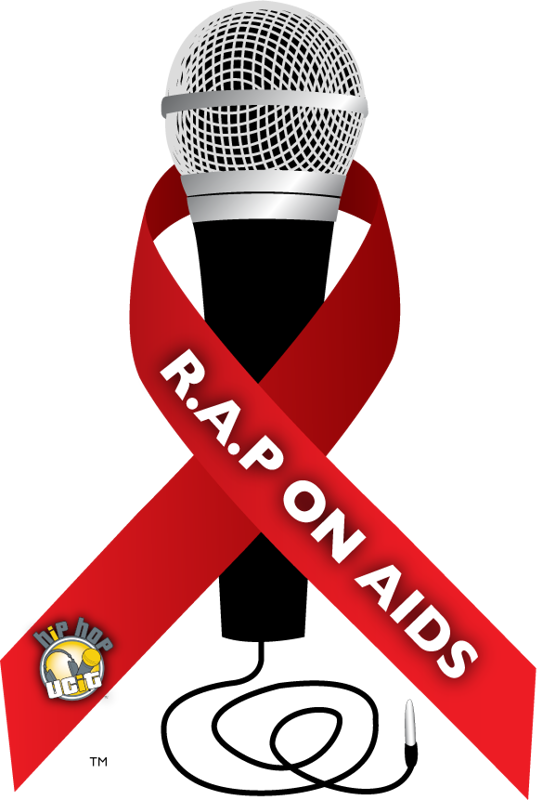 "Don't be afraid to get tested. Many people think that you can tell if someone's infected. Look at me, you can't tell that I'm infected…My mom made a choice that affects me everyday of my life."

-Hydeia Broadbent
Young People Tested Since 2008 via R.O.A
Youth received an HIV diagnosis in U.S./2016
youth were living w/HIV in the U.S./2015
African Americans Diagnosed in 2015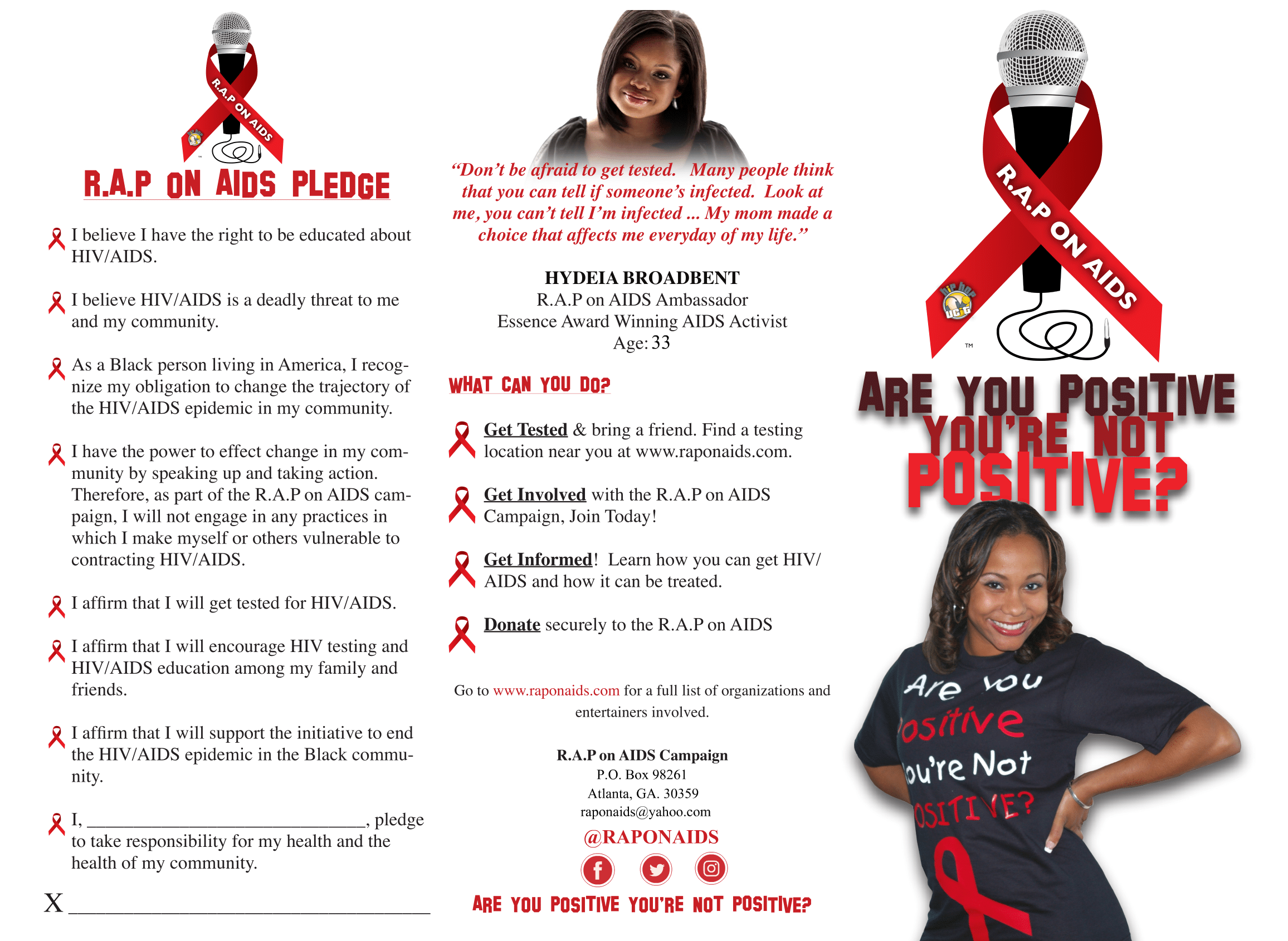 culture Shoes:
R.A.P ON AIDS Edition
R.A.P ON AIDS Theme Song
PERFORMED BY MIKE LOCKE
resources:
 WE Got You Covered
TEST
Make HIV testing a part of routine health care. FREE, confidential, and fast (20 minutes or less) HIV testing is available across the U.S.
PREP
PrEP is a daily pill for people who do not have HIV and want added protection. Most people pay little or nothing for PrEP.
TREAT
A person with HIV who in ongoing care can a live a normal lifespan. In addition to improving health, treatment prevents the spread of HIV to others.
R.O.A CELEBRITY AMBASSADORS
Former Celebrity R.O.A Ambassadors:
Hydeia Broadbent • Big Boi • Drew Sidora •  DMX • Tiffany Davis • Chef Lovely • Dame Grease • Jeremih & More.
R.O.A Community partners
Past & Present Community Partners: 
HHUCIT • BET Rap-It-Up • Test 1 Million • Strapped Condoms • Flawless Beauty by Nicole • Black AIDS Project • Red Pump Project • ThinkMTV • Greater Than • Songz 4 Peace & More.
R.O.A High School Tour
Are You Positive You're NOT POSITIVE Tour:
COMING SOON • The tour will include a Celebrity Panel Discussion, Live Performances, Workshops & More.